One-day Conference: Perth, 14 March 2024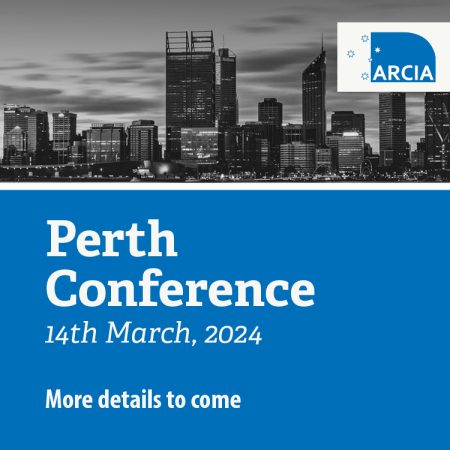 Returning to Perth is the ARCIA one-day conference and WA State Networking Dinner on 14 March, 2024!
Following a fantastic conference in 2023, we're headed back to Perth in 2024 to deliver industry-related content to the critical communications community.
Save the date and join us for a one-day conference and networking dinner in Perth on Thursday, 14th March 2024, where the WA Professional of the Year Award winner will also be announced. You can make a nomination for this State award via the ARCIA website.
Date: Thursday, 14th March, 2024
Venue: Aloft Perth Hotel in Rivervale
Time: 9:00 am-4:30 pm
More details to follow—Save the date!
Date -
14th March 2024
Location -
The Aloft Hotel, Rivervale, 27 Rowe Avenue, Rivervale, Australia