ARCIA Sundowner: Perth, June 2023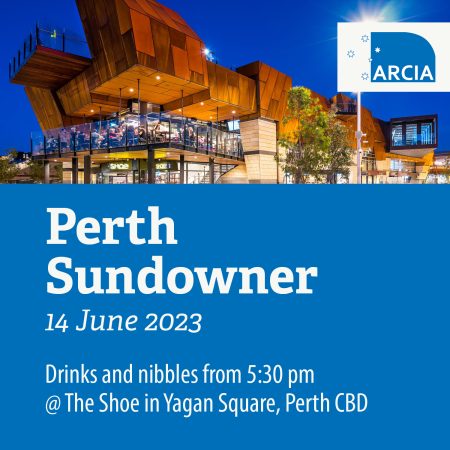 Hey there, Perth!
Join us for another great Sundowner in Perth—a free networking event for ARCIA members—on Wednesday, 14th June 2023.
Get to know your critical communications community and join us for a bite to eat and some networking drinks. We hope to see you there!
Date: Wednesday, 14th June 2023
Time: 5:30 pm AWST start
Venue: The Shoe Bar, Yagan Square, Perth
All ARCIA members are welcome to attend!
Not a member yet? Come along on the night to meet our committee members and your peers. Have a chat with us and discover the benefits of becoming a member and how you can join.
Date -
14th June 2023
Location -
The Shoe, Yagan Square, 376 - 420 Wellington Street, Perth, Australia