Microwave Engineering Masterclass [Online short course]
Learning how to Plan, Design and Operate Radio Networks.
Microwave radio as a technology has been around for decades, but over the years it has transitioned from analogue to digital transmission systems together and we have seen huge advances in equipment characteristics. This mix of old and new has resulted in a lot of confusion, with this course unravelling the mysteries of these multiple industry myths.
At the end of this course, you will understand the overall microwave market with an update on current and future developments, including how to apply the latest planning standards.
Microwave propagation is still analogue, and an in-depth understanding of microwave propagation and the various fading effects from weather variations is essential to designing, operating and maintaining a stable network. The new hardware improvements and features will be covered, as well as an in–depth look at antennas and the effects of interference in a digital network.
There are lots of opportunities to apply the theory with practical examples and tutorials using a training calculator that has all the basic formulas that are embedded in industry
What: Online short course
Date: 29 May-2 June 2023
Time: 10:00 am-12:30 pm (AEST)
Duration: 5 x 2.5hr sessions (12.5hrs total)
Trainer: Trevor Manning, TMC Global
Register your interest in the Microwave Engineering Masterclass >>
Trainer:
Trevor Manning
DIRECTOR | Trevor Manning Global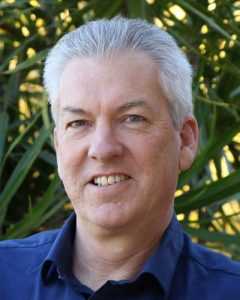 Trevor Manning is the Director of Trevor Manning Global.
---
Bookings aren't open just yet, but if you'd like to join the ARCIA Online list you can register your interest now and we'll notify you as soon as bookings open.
With demand high for engineers and critical communications professionals to continue to upskill and develop their knowledge in sometimes specialist areas within the field, the ARCIA online courses give access to all, wherever you are based, in a tried and tested format.
More courses and dates will be announced as they are finalised and posted on the ARCIA events page, but for further information, to discuss or express your interest to book a place(s) for your team members, please contact Paul Davis – pdavis@arcia.org.au
Date -
29th May 2023 - 2nd June 2023