ARCIA QLD training day: Brisbane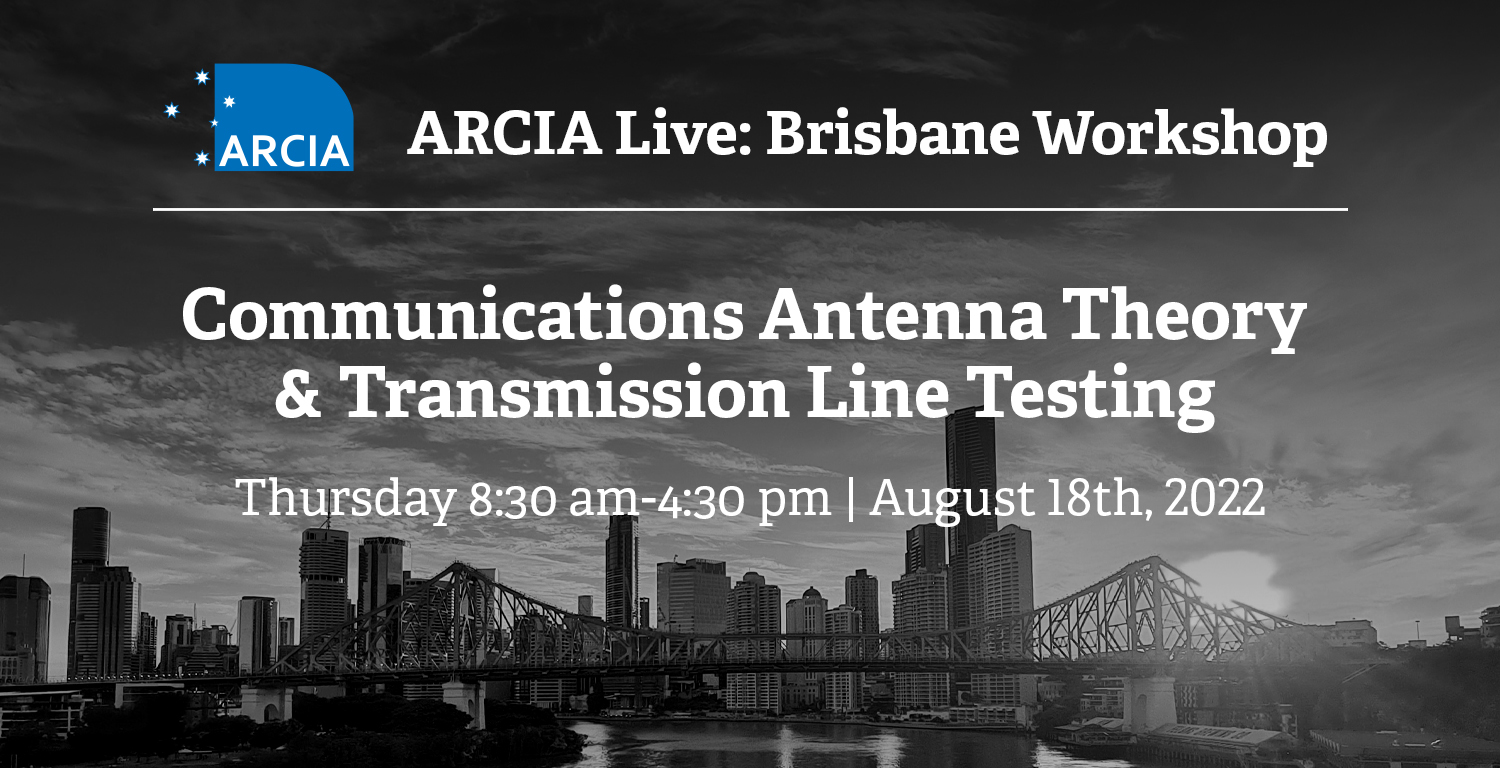 Communications antenna theory and transmission line testing: Brisbane workshop
The course provides attendees with detailed information on the various types of antennas used in the radio communications industry and many of the typical applications. There is also information on transmission lines (antenna cables) and how cable choices can be more important than antenna type in system design.
After the detailed theory outline, the course progresses to practical exercises—testing antennas and interpreting results from both system testing and fault diagnosis perspectives. The course will utilise popular test set brands. Book early as there will be a limited number of places for this workshop. 
.
Training details:
Date: Thursday, August 18th, 2022
Time: 8:30 am-4:30 pm AEST
Venue:

The Greek Club,

29 Edmondstone St, South Brisbane QLD 4101

Who should attend? The course gives a comprehensive outline of the various types of antennas and feeder cables, so any person in either a technical/business development role should take this opportunity to learn about this critical aspect of communications. Those who haven't had a full trades education, or have come from other industries will benefit greatly from attending this course.
Course fees:
ARCIA members: $600 plus GST
General Admission/Non-members: $750 plus GST
There will be a limited number of places for this course.
Tickets sales close 7 days before event unless sold out prior.
Note: A light lunch will be provided.
.
Date -
18th August 2022
Location -
The Greek Club, 29 Edmondstone St, South Brisbane, Australia