ARCIA Industry Gala Dinner 2023: Melbourne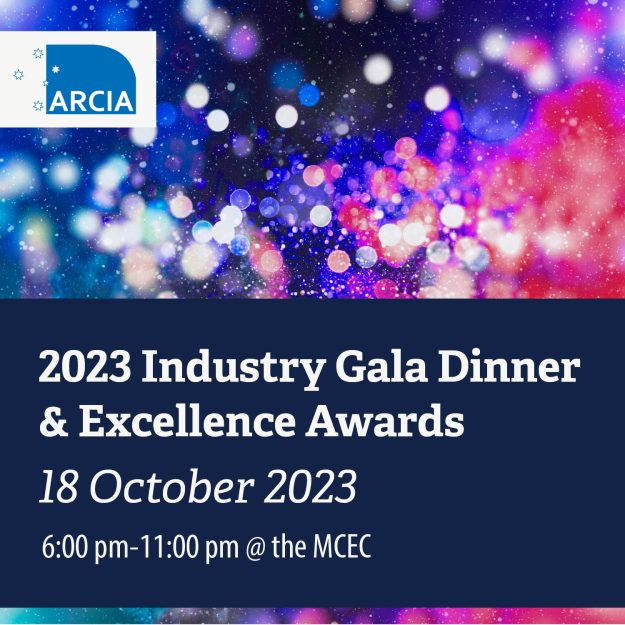 The ARCIA Industry Gala Dinner will be held in conjunction with Comms Connect 2023.
We're thrilled to be back at the MCEC for the ARCIA Industry Gala Dinner and Awards night again this year. 
As always, the event is a night to network and celebrate each other and all that is the radio and critical communications industry. Enjoy the night with colleagues and friends, fantastic food and entertainment—not to be missed! Book by COB September 15 to get the discounted early bird ticket rate.
This year's guest speaker and MC for the evening is Paul McDermott, the well-known Australian entertainer and comedian who will make sure we all have another great night following day one at Comms Connect!
During the 2023 Industry Gala Dinner, we will take time to acknowledge and celebrate excellence in our industry with the ARCIA Industry Excellence Awards, where we recognise the achievement of outstanding individuals in our industry.
Date: Wednesday, October 18, 2023
Location: The Melbourne Convention and Exhibition Centre, South Wharf, VIC 3006
Time: 6:00 pm-11:00 pm
Tickets are also available through Comms Connect as part of their delegate packages.
Date -
18th October 2023
Location -
Melbourne Convention and Exhibition Centre (MCEC), 1 Convention Centre Place, South Wharf, Australia